Despite the inclement weather, leading treasury management professionals and transaction bankers from across Asia gathered at a packed ballroom in Hong Kong to celebrate another year of excellence in the business at The Asset Triple A Treasurise Awards 2023.
Singapore-based DBS came out on top, reclaiming the Best Transaction Bank award for the region in this year's Oscar-style ceremony amid stiff competition from several institutions.
The bank's quality of service over the past year was supported by a number of compelling client testimonials sharing how the bank had provided meaningful solutions to their day-to-day treasury function pain points. DBS was also awarded Best in Treasury and Working Capital award for the SME segment in recognition of its commitment to supporting the backbone segment of many economies in Asia.
Standard Chartered was also a big winner, grabbing the Best ESG Transaction Bank award. The bank has made strides over the past year in embedding ESG into its business practices such as documentary trade and supply chain financing. Standard Chartered has responded to the sustainability needs of clients by crafting solutions such as sustainable CASA (current account and saving account), allowing treasury functions around the region to make a difference in pursuing causes such as the drive towards net zero.
The bank also notched up a number of key wins including the coveted Best Renminbi Bank award due to the firm's commitment to renminbi usage as a way for CFOs and treasurers to optimize and diversify their treasury functions.
Bank of China retained the award for Best Renminbi Settlement Bank showcasing its expertise in helping clients execute cross-border renminbi transactions in 2022.
The Best Treasury & Cash Management Bank award was given to HSBC which was supported by a number of factors including solid client testimonials on the bank's ability to understand their business whether they are a multinational or emerging market corporate. HSBC also got the Best Renminbi Liquidity Management Bank award.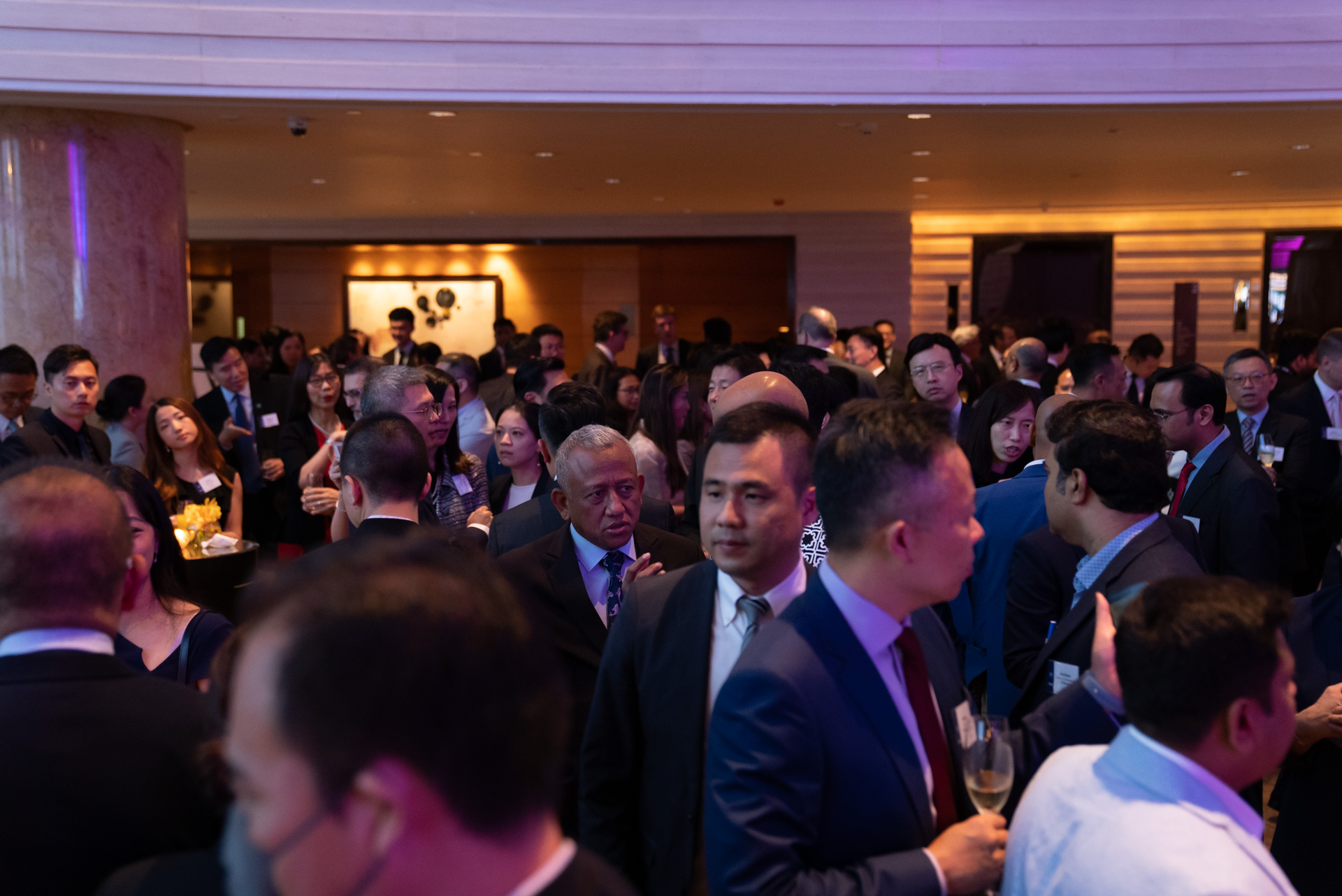 Cocktails and networking at The Asset Awards gala.
Named Best Working Capital & Trade Finance Bank was UOB for acting as a solid partner for businesses straddling the Southeast Asia and Greater China corridor. Over the past year, the Singapore-based bank has scaled up its trade finance business with clients citing the bank for its capabilities in finding bespoke financing packages to bridge working capital gaps.
BNP Paribas retained the Best Supply Chain Finance Bank title for its unflagging commitment to crafting meaningful solutions for clients in a timely manner. Harnessing technology and the dedication its teams, BNP Paribas scored a record year in supply chain asset growth in 2022.
The E-Solutions Partner Bank award was bestowed on Bank of America, validating its efforts in executing major technological enhancements for clients. These include further improving its CashPro app which saw a significant increase in usage in 2022 and the deployment of real-time payment solutions across various markets in Asia.
Deutsche Bank retained the Best in Treasury and Working Capital – New Economy plum despite the growing competition in this category. The bank worked with a variety of high-growth clients in meeting their complex requirements, resulting in greatly enhanced user experience for many notable platforms in the region. Deutsche Bank also picked up the awards for Best Structured Trade Finance Bank and Best Risk Management Bank at the ceremony.
To see the full list of regional winners as part of The Asset Triple A Treasurise Awards 2023 please go here.
To learn more about these awards please go here.
To view photos from the event please go here.